About the Author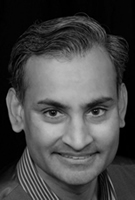 In private practice as a Registered Counsellor and Clinical Sexologist since 1997, Dr Faizal is also an Instructor at Capilano University. He writes a monthly advice column (Dear Faizal) published in Canadian Immigrant magazine, hosts a radio advice show (Love Across Cultures) on Link, CBCRadio Canada International, is a media consultant (for print, radio and television) on multicultural relationship issues, is a board-approved counselling supervisor, and is the National Communications Director for the Canadian Professional Counsellors Association. Through these channels, he has spent most of his adult life building bridges between cultures.
What people are saying about Dr Faizal Sahukhan
"What is sexy? Dr Faizal Sahukhan, sex therapist and guru of cross-cultural relationships, makes a career of answering this question. […] His services are so popular that he publishes a monthly advice column in Canadian Immigrant magazine and hosts Love Across Cultures on CBC Radio Link."

—North Shore Outlook
"During his career, which has included teaching at Vancouver's Langara College and writing an advice column for Canadian Immigrant magazine, the 40-year-old has seen more and more clients suffering from 'sexual culture clash', in which Western individualistic and Eastern collectivistic romantic values collide. […] Sahukhan's very passionate about helping couples from different cultures understand each other."
 —Maclean's
"Sahukhan has dedicated his life to building bridges between people of different ethnic backgrounds, specializing in counselling couples in cross-cultural relationships."
 —The Georgia Straight
"One of the things I love about how you deal with [multicultural sex] issues is that you take something serious and put humour into it so it doesn't sound so daunting."
—Jenny Adams, host of HelpTV (CTV-Edmonton), interviewing Dr Sahukhan
"By infusing your talk with humour and examples, you've helped us better understand the challenges involved with cross-cultural relationships. A well-received workshop."
—Professional Development Committee, Capilano University, Vancouver, BC
"As a certified sex counsellor, Sahukhan sees an increasing number of clients with sexual issues that can be traced to cultural clashes with their families or their own anxiety over committing 'sins'."

—Today's Vancouver Woman
"Faizal Sahukhan gave an insightful presentation on 'Romance & Sex in Cross-Cultural Relationships: Challenges & Treatments'. Couples counselling can be trying, at the best of times, but when one partner has been raised in Western culture and the other in Eastern culture, the challenges for therapists and clients can seem insurmountable. […] Dr Sahukhan's knowledge of the subject matter, along with his straightforward and gentle approach in presenting his research with client anecdotes, enlightened many of the seasoned counsellors and graduate students attending. We look forward to his book!"
—Claire Sutton, MA, RCC, CEAP, President, Employee Assistance Professionals Association, Western Canada Branch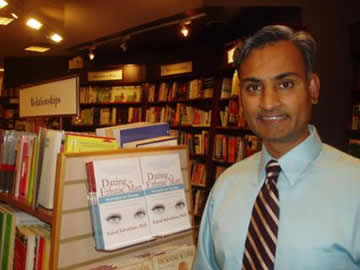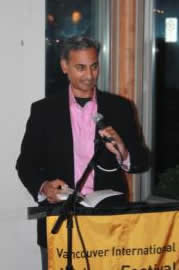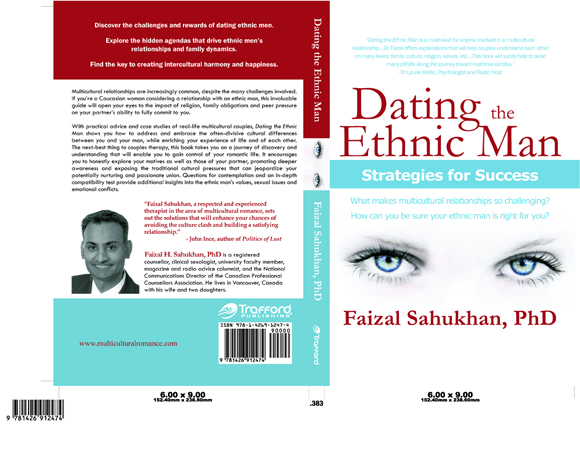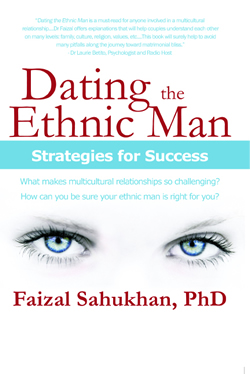 Buy Now!
Available at Trafford.com, Amazon.com, Amazon.ca,
and other online bookstores.

Special Book Offer: For an author-signed copy, email
Dr Faizal: drfaizal@multiculturalromance.com or phone
him @ (604)639-4443.

To learn more about Dr Faizal's work, visit his other
website: www.multiculturalromance.com .

To schedule an interview or a book-reading event, please
contact:
Faizal H Sahukhan, PhD
drfaizal@multiculturalromance.com or (604)639-4443

Are you a publisher? – Rights available for US and International markets